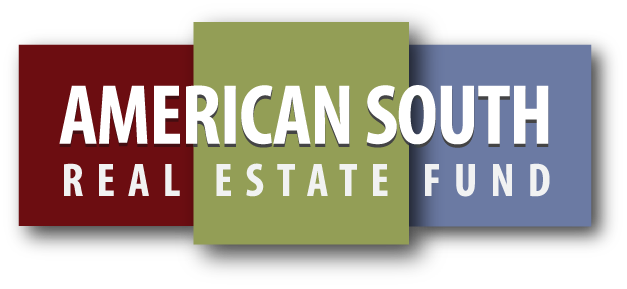 AMERICAN SOUTH REAL ESTATE FUND
About ASREF
The American South Real Estate Fund (the "Fund" or "ASREF") provides mezzanine debt, preferred equity, and equity financing for real estate projects located in emerging low- and moderate-income neighborhoods in ten southern states.
ASREF is an impact fund having a Triple Bottom Line ("TBL") investment strategy:

First Bottom Line:
Target risk-adjusted market rates of return
Second Bottom Line:
Catalyze economic and community development that benefits, revitalizes, and stabilizes emerging low- and moderate-income communities
Third Bottom Line:
Invest in projects with a range of environmentally-sustainable attributes
American South Fund Management, LLC ("ASFM") is a joint venture between SDS Capital Group ("SDS") and Vintage Realty Company ("Vintage"). ASREF couples SDS' impact-fund investment platform with Vintage's hands-on real estate development expertise, as follows:
SDS was founded in 2001 by Deborah La Franchi. SDS specializes in structuring and managing impact funds. These funds seek risk-adjusted market rates of return (the First Bottom Line), while also targeting positive economic and community development impacts (the Second Bottom Line) and environmental sustainability (the Third Bottom Line). SDS has over $1 billion of current and past impact assets under management, which includes its own portfolio of impact investments ($580 million) and those of third-party impact funds ($494 million) using SDS' investment platform. For the fourth year in a row, SDS was named to Impact Assets 50, a select group of fund managers in the impact investing space.
Vintage is a 150-person, full-service commercial real estate firm headquartered in Shreveport, Louisiana, with a regional presence in Louisiana, Arkansas, Texas and Mississippi. Vintage's team manages the Fund's originations, secures and structures all equity and debt, manages the construction process, and manages the assets. Vintage also has full-scale real estate brokerage and property management divisions. Vintage utilizes a comprehensive, integrated management approach that provides the opportunity to maximize value for its portfolio – as well as for its clients' properties – throughout the asset lifecycle. Vintage has served as the developer for 3,811 multi-family units, with 2,914 units under its current management, and an additional 760 units currently under construction or in the development phase. Upon delivery of these new units, the Vintage portfolio will represent a market value of approximately $500 million. The integrity and vision of the founders has yielded the loyalty of employees, clients and investors. Vintage has been actively developing, managing and brokering real estate projects throughout the South since its inception in 1988.
Average Poverty Rate of Communities Invested In
Average Minority Population
Average African American Population
# Low-Income Affordable Housing Units (84% of Total Units)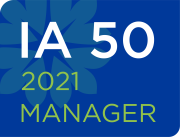 SDS Capital Group is proud to have received the Impact Assets 50 designation for the fourth year in a row! This prestigious designation is given to the Top 50 impact managers in the U.S.
Our Team
---
Deborah La Franchi
Principal - Managing Partner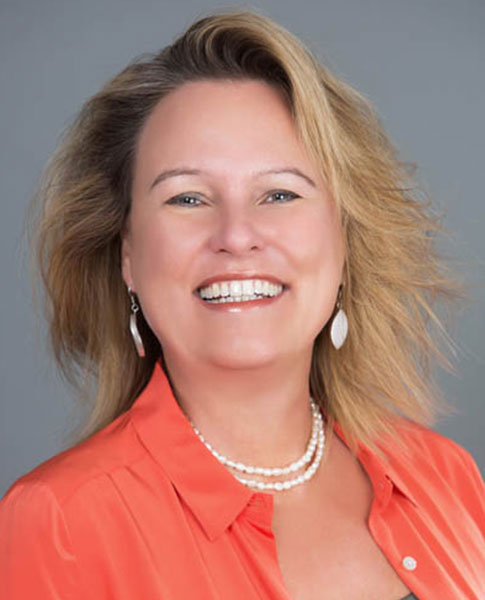 Ms. La Franchi has 22 years of investment experience and is the founder and CEO of
SDS Capital Group
— a national leader in impact investing with over $1 billion in assets under management. Each impact fund on SDS's platform serves a different geography and employs a unique investment strategy, but they all generate positive impacts for low-income communities and people. Each fund either targets a risk-adjusted rate-of-return or provides capital at a below-market cost. Ms. La Franchi leads the structuring of each fund's investment strategy, spearheads fundraising, oversees the senior managers of each fund and division, and participates on each fund's investment committee. For four consecutive years, SDS has earned a spot on the
ImpactAssets 50
(IA 50) list, which recognizes the leading impact fund managers in the world. Outside of her work with SDS, Ms. La Franchi is the founder and board chair of Sustainable Communities Fund, which provides capital for small and micro loans to low-income and diverse entrepreneurs. She co-authored the DBL (Double Bottom Line) Handbook sponsored by the Ford Foundation and speaks regularly at investment and impact conferences. Before founding SDS, she served as Los Angeles Mayor Richard Riordan's Assistant Deputy Mayor for Economic Development; she then went on to serve as the first CEO of Genesis LA, which launched the Genesis Family of Funds. She is a former director for Big Brothers and Big Sisters of Greater L.A. and Secretary and Director of the National New Market Tax Credit Coalition. Ms. La Franchi earned a BA in Political Science and History from UCLA, an MBA from UCLA, and an MPP from Georgetown University. She also holds a Series 65 license.
David Alexander
Principal - Managing Partner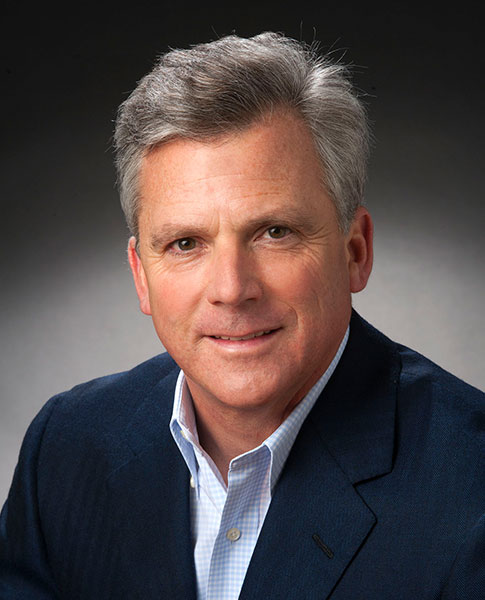 Mr. Alexander oversees operations and provides strategic direction for the Fund, particularly on the investment side.  Mr. Alexander sits on the Investment Committee. Mr. Alexander is co-founder/Managing Partner of
Vintage Realty Company
; he co-founded the firm in 1988. He has nearly 40 years of experience in commercial real estate and has directly structured equity and debt for more than $100M and $400M, respectively, for Vintage's portfolio that has a current market value of approximately $600M. He has directed the growth of Vintage from a six -person management firm to more than 180 employees today, with expansive property management, investment and development divisions. He has led the development of numerous multifamily projects totaling 3,800 units throughout Louisiana and Arkansas, with another 1,050 units either under construction or in the development phase. Mr. Alexander is also co-developer of
Provenance
, a 377-acre Traditional Neighborhood Development (TND), as well as an 88-acre infill development with the Northwest Louisiana Community Development Fund I, which is Northwest Louisiana's only Double Bottom Line Fund ("DBL"). Mr. Alexander is a member of the Shreveport and Bossier Chambers of Commerce, past Director of the Downtown Shreveport Development Corporation, and past Chairman of Shreveport's Downtown Development Authority. Mr. Alexander graduated from Louisiana State University with a BS in Business Administration.
Kip Hamilton
Managing Director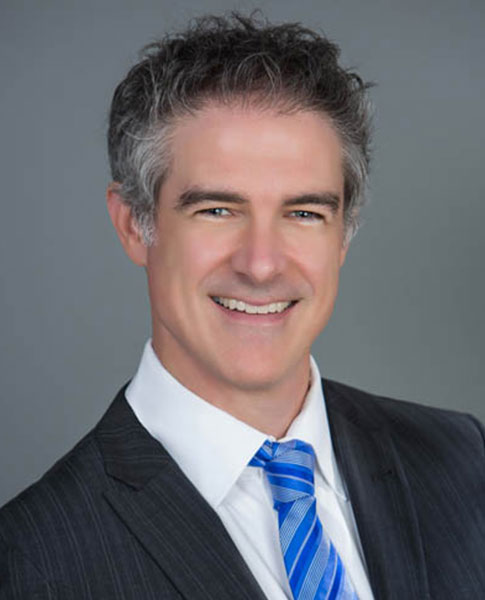 Mr. Hamilton oversees the day-to-day operations of the Fund and leads the investment and asset management teams.  Mr. Hamilton sits on the Investment Committee. With over 23 years of experience in commercial real estate investment and development, Mr. Hamilton is responsible for the structuring, launch and management of SDS' real estate funds. Prior to joining ASREF Mr. Hamilton was an industrial developer with Seventh Street Development, where he was responsible for acquisitions, financing, entitlements, leasing and asset management. Prior to Seventh Street, Mr. Hamilton served as Vice President with Shamrock Capital Advisors, where he helped manage the $85 million Genesis L.A. Real Estate Fund and the $104 million Genesis Real Estate Fund II.  The Genesis L.A. Real Estate Fund was one of the first DBL private equity funds in the United States. The Genesis Funds provided equity and mezzanine debt for developers working in low- and moderate-income neighborhoods in Southern California. Mr. Hamilton is a graduate of Columbia University where he majored in Economics and Japanese.
Kent Peters
Managing Director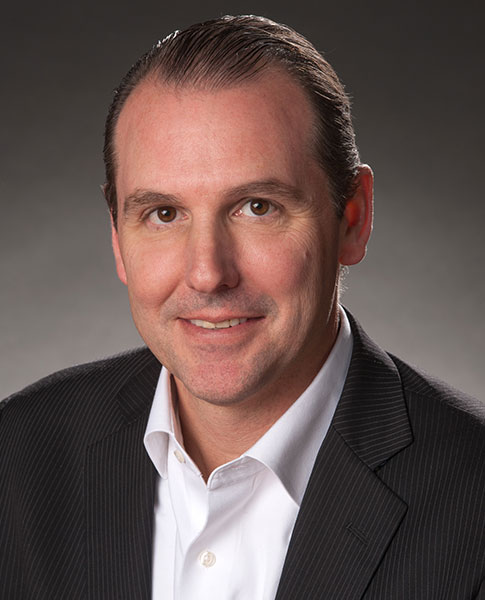 Mr. Peters serves as the day-to-day in-house point person at Vintage for ASREF and is responsible for piloting originations, due diligence, underwriting, structuring, transaction negotiations and closings for Fund investments. Mr. Peters brings over 23 years of real estate investment banking, capital markets, and structured finance experience to the role. Prior to joining ASREF, Mr. Peters was a principal at a boutique real estate firm and a Senior Vice President at CBRE with responsibilities for the evaluation, due diligence, underwriting, structuring, negotiation and closing of debt and equity placements on complex institutional assets across all product types including office, retail, mixed-use, multi-family, hotel, industrial, and corporate sale-leaseback. Mr. Peters has been involved in over $8 Billion in acquisition, disposition, and debt/equity capital market transactions on behalf of real estate investment trusts ("REITs"), institutions, equity funds, private capital, and developers primarily in the Southeast and Southwestern United States.  Mr. Peters earned undergraduate and graduate degrees from Texas A&M University with a Masters degree in Real Estate Finance with a specialization in Land Economics and Real Estate.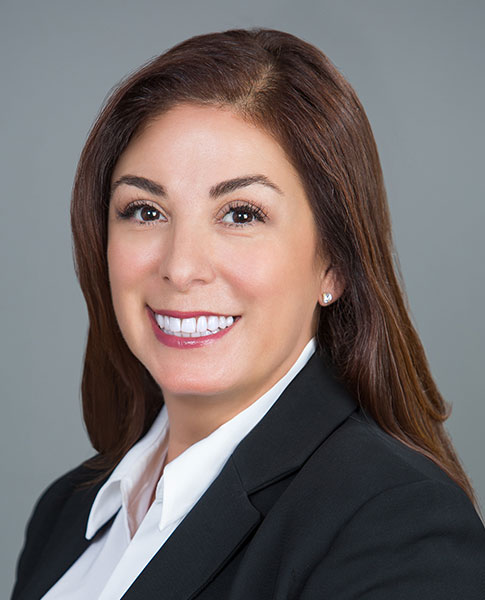 Ms. Baron oversees the Fund's financial management and sits on the Investment Committee. Ms. Baron is engaged in all aspects of the SDS financial management process, including software applications, project analysis, capital deployment, and ensuring strict guidelines are followed for regulatory alignment and investor transparency. She developed the proprietary operational infrastructure that effectively manages SDS sponsored funds and SDS NMTC Advantage Services, which manages $396M for third-party fund clients. She currently manages assets in excess of $600M across the nation, actively monitoring the construction progress, financial performance and overall business health for each project under management. Prior to joining SDS, Ms. Baron spent 12 years in upper management roles and was involved in several funds with sizeable investment pipelines.  As Director of Operations at Wilshire Associates, Ms. Baron built and managed the trading and compliance infrastructure for a $500M leveraged hedge fund. Ms. Baron earned a BA in economics from UCLA in addition to a MBA from the University of Southern California.
Tyler Epps
Senior Vice President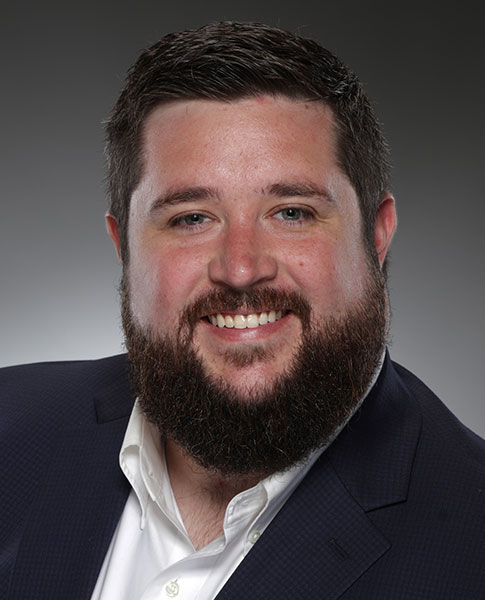 Mr. Epps, who works out of the Fund's Atlanta office, leads ASREF's originations and also assists in underwriting and asset management. Mr. Epps is responsible for the origination of middle market mezzanine debt and preferred equity investments on commercial real estate across all product types. Prior to joining ASREF, Mr. Epps spent three years at Rialto Capital and two years at Trimont Real Estate Advisors, overseeing more than $1B of commercial real estate across the United States in various investment funds. His responsibilities included the underwriting and asset management of all product types including hotels, retail, multi-family, industrial, and office properties. During his time at Rialto Capital, Mr. Epps also underwrote more than $3.5B of commercial real estate across all product types, from senior loans to direct equity investments. Mr. Epps earned an undergraduate degree from Georgia State University and a Masters of Business Administration from Georgia Tech.
Sarah Parsons
Investment Committee Associate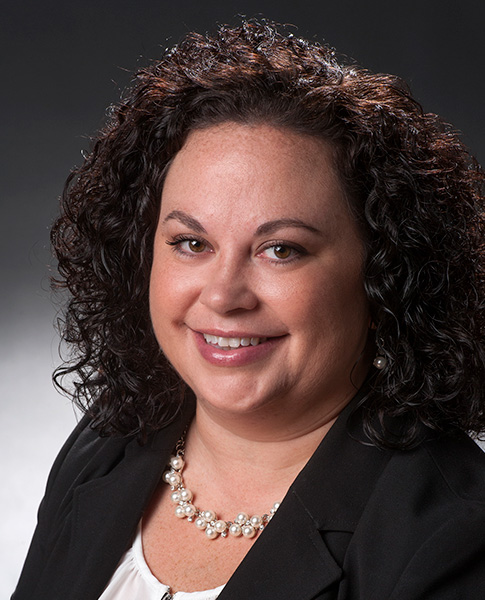 Ms. Parsons joined Vintage Realty Company in February 2014 as a Property Manager in
Multi-Family
, managing a 208-unit apartment community. In October 2015, she joined the 
Commercial Property Management
team as a Commercial Property Manager managing downtown and suburban office buildings as well as medical office buildings in North Louisiana. In 2019, she returned to the Multi-Family Department as Operations Manager. In 2021, she joined the ASREF II Investment Committee. Prior to joining Vintage Realty, Sarah spent 20 years in the hotel/casino business. As a Director of Hotel Operations for several years, she managed areas such as the Front Desk, Housekeeping, and Engineering in addition to many others. Throughout those years she managed hotels anywhere from 300-1,000 rooms. It was through this that she acquired a wealth of knowledge in hospitality and managing the needs of large buildings. During her time in Shreveport, she has served on the board for the Hotel/Motel Association as well as the Convention and Tourism Bureau.
Jimmy Backofen
Senior Advisor - Investments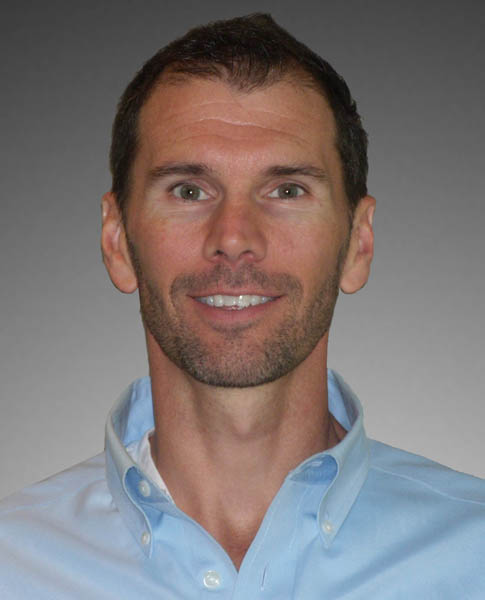 Mr. Backofen participates in the investment and asset management activities of the Fund and sits on the Investment Committee. Mr. Backofen, who has been with Vintage since 1994, has been instrumental in the company's growth from less than 20 to the more than 150 employees. He is responsible for all finance and accounting activities, overseeing cash management, cost accounting, financial reporting and employee payroll/benefits. Mr. Backofen is the Director of Asset/Property Management for the $328M Vintage-owned multi-family, office and retail portfolio, as well as Vintage's third-party client assets. He assisted on two acquisitions and one development for the Northwest Louisiana Community Development Fund I, a DBL fund, and currently oversees the asset/property management services. He is heavily involved with all Vintage acquisitions and developments, assisting in operating agreement ownership structure designs/modifications, proforma underwriting and construction/permanent financing. He has provided financial and operational oversight on 11 ground-up developments consisting of 2,539 multi-family units, with a total construction value in excess of $250M. Mr. Backofen has a BS in Finance from Louisiana Tech University as well as a BS in Accounting from Louisiana State University Shreveport.
Asteria Steinberger
Investment Committee Associate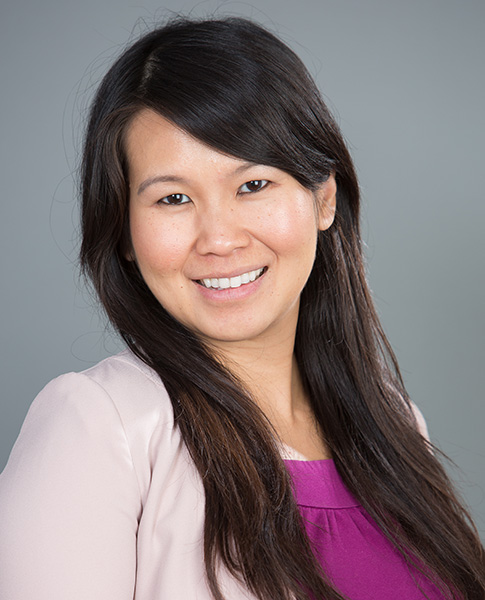 Ms. Steinberger sits on the ASREF II Investment Committee. Ms. Steinberger's experience in real estate centers on underwriting, asset management, and continued compliance with legal and regulatory requirements. She manages all asset management for SDS's National New Markets Fund. She is tapped for the ASREF II Investment Committee given her deep real estate and investment experience. Prior to joining SDS in 2015, Ms. Steinberger was a Senior Investment Associate and Portfolio Manager at Breakwater Investment Management, LLC, a private investment firm that provides growth capital to small businesses. She previously worked as an Investment Banking Summer Associate at Credit Suisse. Ms. Steinberger started her career at KPMG LLP's Economic & Valuation Services and Deloitte Tax LLP's Property Tax Services. Ms. Steinberger graduated magna cum laude from Whittier College and earned an MBA from The Wharton School at the University of Pennsylvania. She is a recipient of the Joseph Wharton Fellowship for students with an outstanding record of academic, personal and professional achievements.
Kendall Demouchet
Associate Vice President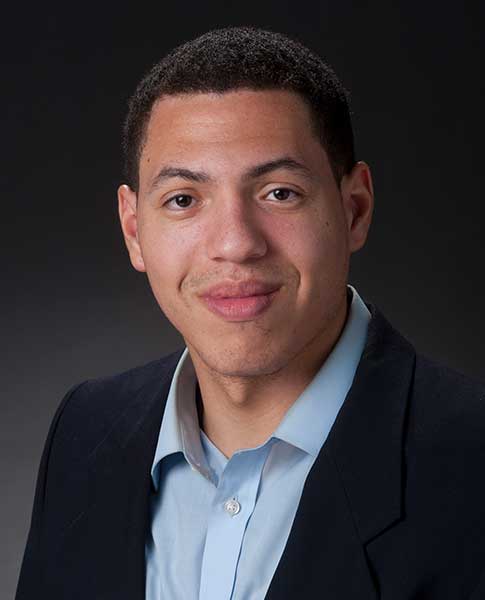 Mr. Demouchet is an Associate Vice President with Vintage Realty and provides underwriting and origination support. His education and training includes economic research and financial markets. A Lafayette, LA native, Kendall has a bachelor's of arts degree in economics with a minor degree in Business Administration from Centenary College of Louisiana. As a student, Mr. Demouchet participated in a wide array of activities including member of the Centenary Gents Basketball team and a guest speaker at the Federal Reserve Bank of Dallas. He is a licensed Louisiana commercial real estate agent.
Austin Ross
Vice President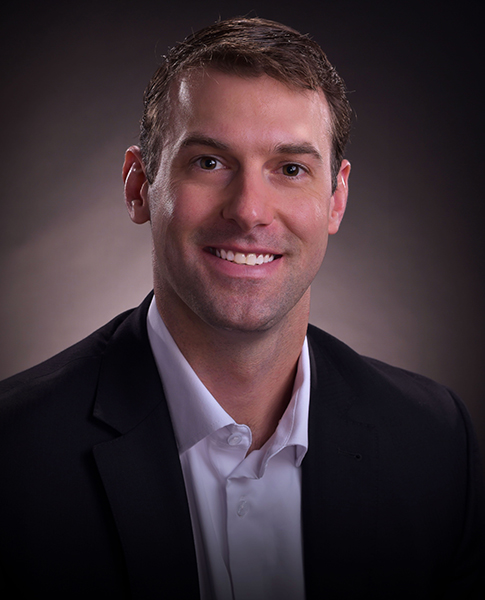 Mr. Ross is responsible for underwriting, origination and asset management support on behalf of ASREF. Prior to joining Vintage Realty Company, Mr. Ross was a Capital Markets analyst at Jones Lang LaSalle (previously Holliday Fenoglio Fowler) in Dallas, TX. While there he was responsible for the underwriting, investment sales pitch/marketing material prep and due diligence/closing process coordination of institutional commercial property transactions throughout the country. Mr. Ross has underwritten over $3.4 billion and assisted in the closing of more than $630 million of commercial real estate assets across multiple property types. Prior to JLL, he played professional baseball for the Milwaukee Brewers, Cincinnati Reds and Arizona Diamondbacks. Austin graduated from Louisiana State University with a Bachelor of Science in Petroleum Engineering. While there Austin was a member of the 2009 National Champion LSU baseball team.